FRENCH CONVERSATION GROUP
The next French Conversation Group Meeting is scheduled for 19h00 on Monday 30 January.
The subsequent meetings in the first quarter of 2023 will be at 15h00 on Friday 24 February and at 19h00 on Monday 27 March.
The topic for each meeting will be communicated closer to the event. However, we would welcome suggestions (submitted by email to Barry Bracken) for topics of interest to potential participants !!
Also, please let Barry know by email if you can host any of the three scheduled meetings.
FRENCH TWINNING VISIT
Friday 11th to Sunday 13th November 2022
On Saturday 12th November we delighted visitors and hosts with a day trip to Waddesdon Manor which included a visit to the splendid house, gardens, aviary with exotic birds, and a light trail, as well as a magnificent Christmas market providing an opportunity to buy gifts and foodie treats. In the evening we enjoyed a gala dinner at The Sun Inn, Lemsford.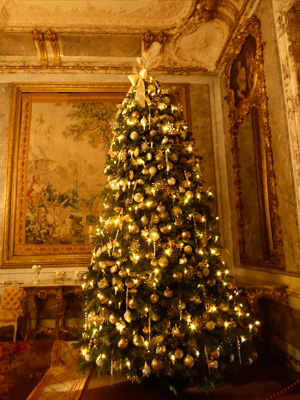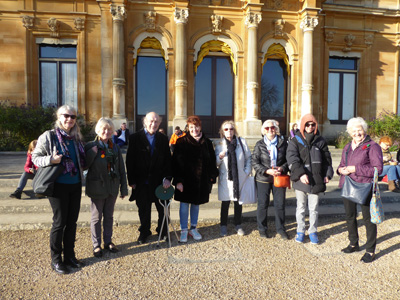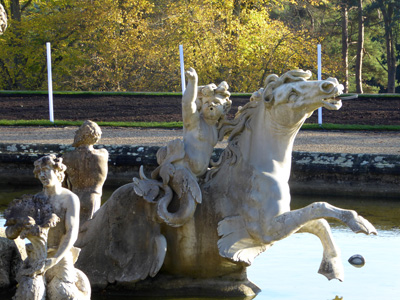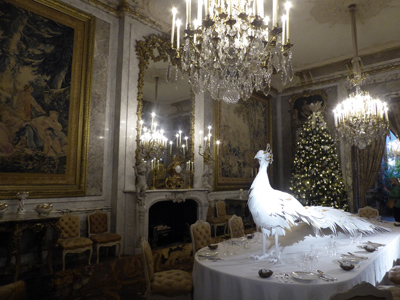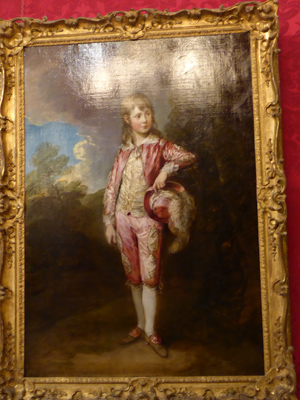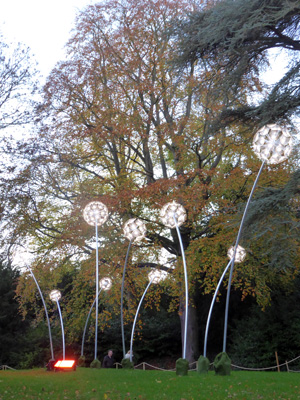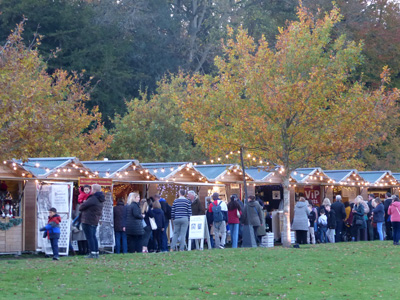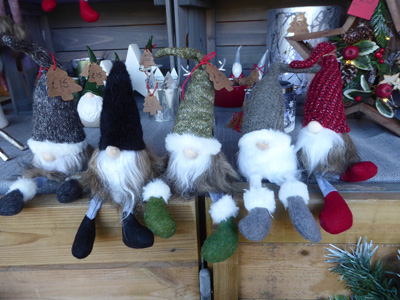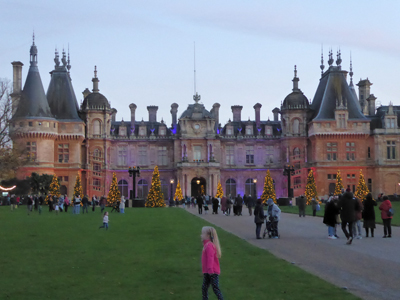 Our French visitors arrived on 11th November and received a warm welcome at the Civic Centre. We were entertained with a charming performance by St Mary's School Choir, while photo montages evoked memories of many wonderful past twinning visits.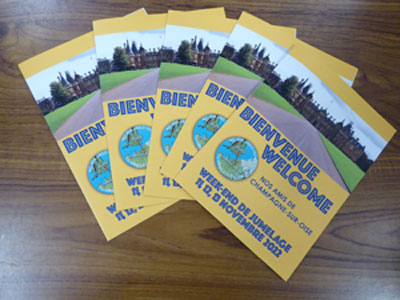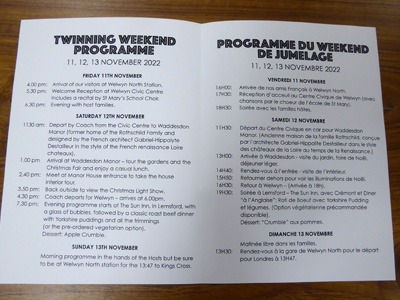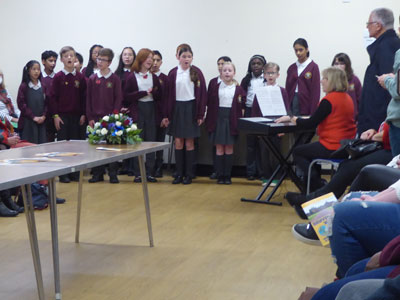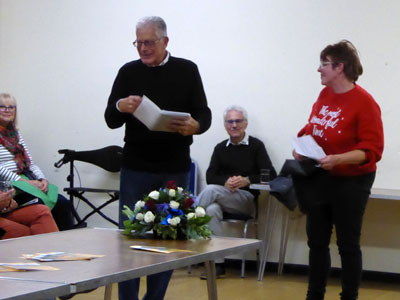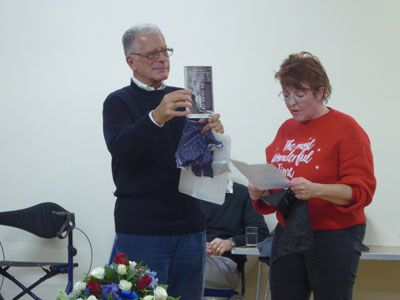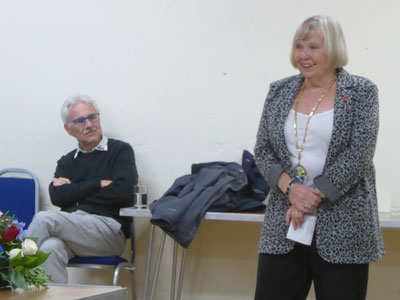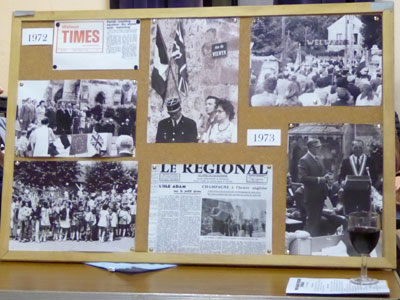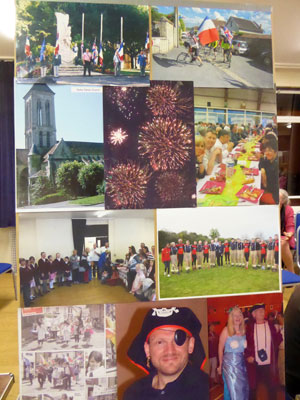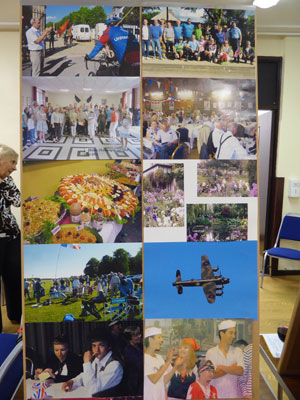 PREVIOUS WAFTA EVENTS
WINE TASTING EVENING
WAFTA members and their friends recently enjoyed our wine tasting event, organised in cooperation with local wine specialists XO Wine Merchants.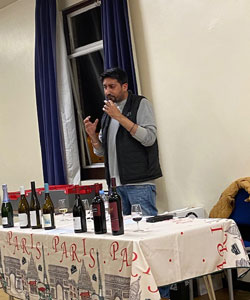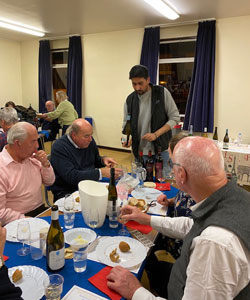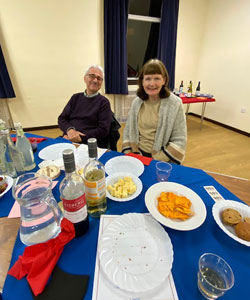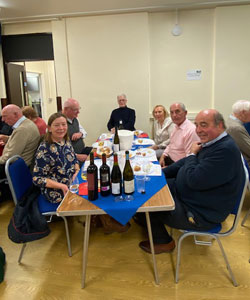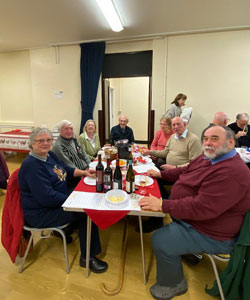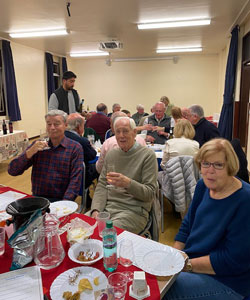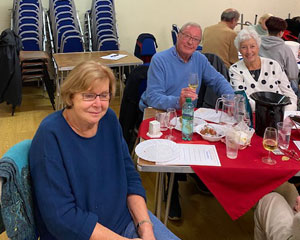 PETANQUE SUCCESS FOR WAFTA
Welwyn's Petanque team returned to winning ways in this year's Hertfordshire Inter Twinning Petanque Challenge yesterday with victory in the Plate Competition!
The Royston teams were too strong for us to compete effectively for the Cup so after early disappointment we dusted ourselves down and regrouped for the Plate and confidently saw off opposition from the two Letchworth teams.
Congratulations to players Graham Middleton, Jackie and Peter Davis, Dagmar and Alan Jones and Barry Northrop, as well as our chairman Nigel Jefferey.
Thanks also to Geoffrey and Susan Boardman for kindly allowing us to practice on the piste in their garden over the past couple of months (we should've started earlier!), as well as to Fabrice, Dimity and others who practiced but were unavailable on the day.
Roll on 2020!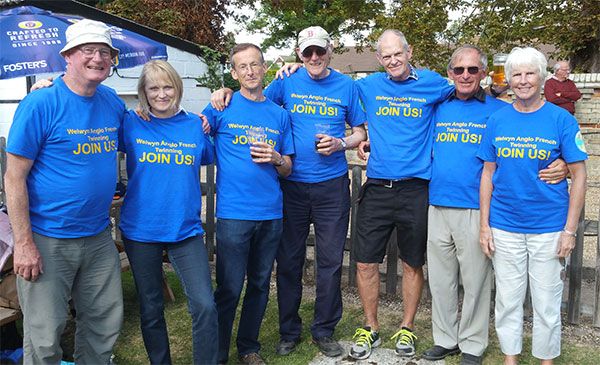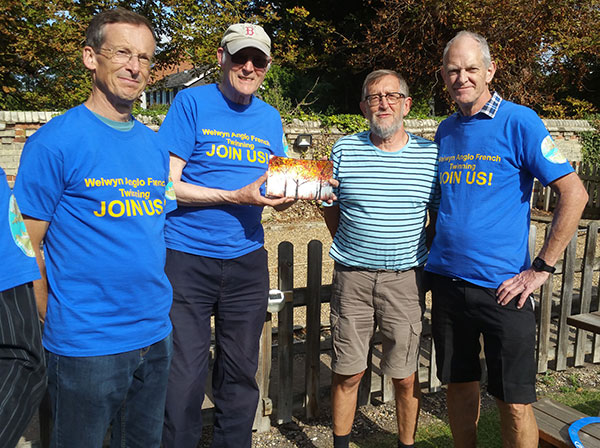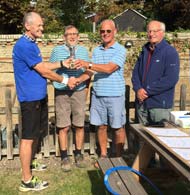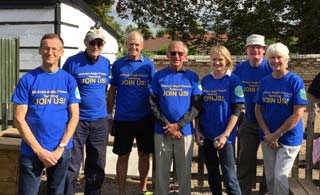 NEW EVENTS
The committee have been busy planning a series of new events for the 2022 spring/summer season.
Visit our Events page for full details and mark the dates in your diary now.
FRENCH CONVERSATION GROUP
For more details about our French Conversation Group please visit our Events page.
MEMBERSHIP OFFER – HOLIDAY ACCOMMODATION DISCOUNT
A generous 10% discount for WAFTA members – more details here.
TWINNING WEEK-END TO CHAMPAGNE-SUR-OISE 2017
They say time flies when you're having fun and it certainly doesn't seem like two weeks since we all came back from this year's superb twinning week-end.
As usual we were very well received, with great company, excellent food and a most enjoyable visit to the historical city of Senlis and its cathedral.
We were especially pleased that Bill Morris, Welwyn's Parish Council Chairman, and his wife were able to visit Champagne for the first time. And as a special bonus those travelling home on Eurostar were also treated to a complimentary upgrade!
The cyclists wheeled into Champagne-sur-Oise on schedule at 5pm on Saturday afternoon (having even managed a swift 'verre' in the village bar!) with klaxons hooting and each carrying French or British flags.
They had cycled 251 miles in total and the only problem, apart from terrible weather over the first two days and a few punctures along the way, was at Newhaven when it emerged that the support van (kindly lent by Stevenage Glass) had been booked on the previous day's ferry by mistake! Happily that problem was swiftly overcome and it was all aboard for a glass of bubbly and downhill from there right down to the Eiffel Tower in Paris.
It was especially pleasing to learn that over £2,000 had been raised by the cyclists for the Alzheimer's Society and for Breast Cancer. Congratulations and thanks to them all, and especially Geoff Stilwell who planned and led the whole ride.
About Welwyn Anglo-French Twinning
Welwyn is twinned with a village in France, Champagne-sur-Oise, and the Welwyn Anglo-French Twinning Association (WAFTA) actively encourages and fosters a warm entente cordiale between the residents of both villages and the surrounding areas.
The main similarity between the two villages is their geographical position from their respective capitals: Welwyn is 25 miles (40km) north of London and Champagne-sur-Oise is the same distance north of Paris. Just as Welwyn is close to the A1(M) and to the main railway line into London, Champagne has nearby motorway links to Paris and Calais (A16) and a rail service to Paris, Gare du Nord – just change platforms for Eurostar. In addition, Charles de Gaulle airport serves the district.
The history of the Welwyn Anglo-French Twinning Association is an interesting one. The twinning started in 1973 as a result of a visit by the then headmaster, Kit Trevena, and pupils of St Mary's School, Welwyn, who went to Champagne-sur-Oise and set up a cultural association that has flourished ever since. This has been with the help and support of the Mayor of Champagne-sur-Oise and Welwyn Parish Council.
Welwyn Anglo-French Twinning Activities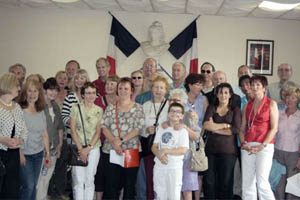 On alternate years, normally in May/June, residents of one village visit the other for a long weekend and are entertained and hosted by their counterparts.
Special activities for children are often arranged as part of this visit.
Other social, cultural, educational and sporting visits are arranged from time to time. This is something which the Association would like to develop further and may be able to offer some financial assistance.
WAFTA also organises a full programme of events – talks, wine tasting, quiz nights, boules matches – to raise funds to contribute towards entertaining our French friends in alternate years and generally supporting its aims.


What People from Welwyn have Enjoyed about Twinning Visits to Champagne-sur-Oise
Some comments from our members: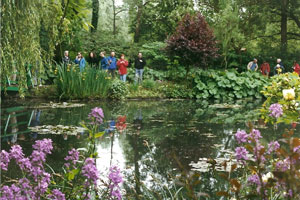 "The Monet's Garden visit was fantastic."
"I loved the trip on a boat down the Seine in Paris."
"The French certainly know how to party. We had such a good time last time that I can't wait to go back."
"When your French hostess produces a delicious meal and her husband produces fine wines somehow the language difference disappears: we all make ourselves understood and have a marvellous weekend."
"Such amazing hospitality: our weekend in France included a barbeque, an evening's dance and a trip to a magical château with Impressionist paintings."
"I always enjoy visiting Champagne to meet up again with the many friends I have made there over the years."
French Visits to Welwyn
There is no obligation to offer accommodation to the French visitors, unless members would like to. However, great friendships have grown over the years of exchanges and reciprocal hospitality, and both organisations have gained much from them. A knowledge of French is far from being a prerequisite but it can be an ideal opportunity to practice language skills, to let children develop new friendships with their French counterparts and, when visiting France, to get a taste of real life in a French village – an experience not usually encountered by the ordinary tourist on holiday.